All MaxBlogPress Plugins have started showing errors on my blogs. I can no longer recommend any of them.
Want to insert banners, ads, social icons and comments into your WordPress RSS Feed? You're in luck…
Bring My Blog Visitors Back is a new WordPress plugin that just launched from a very reliable WP plugin creator, Pawan Agrawal of MaxBlogPress.com.
It's not the best product name in my opinion, but it's a solid WordPress RSS Feed Plugin that will insert banners, advertisements, related posts, social icons, latest comments and comment totals automatically into all your RSS feeds.
If you're going to get scraped…get scraped with style.
Here is a complete list of all the features the plugin provides.
Insert Banners and Advertisements in Your WordPress RSS Feed's Header and Footer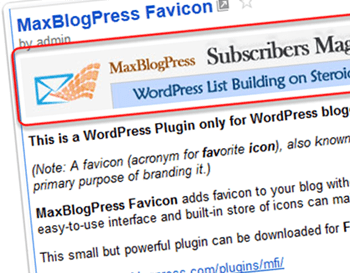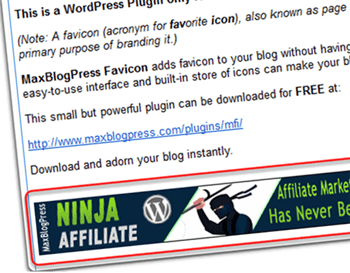 This feature allows you to add your own custom text or link (html allowed) at the top of every blog post in your RSS feed. You can use this feature to insert banner ads, promote affiliate or personal product or a link back to your blog.
Display Related Posts in Your WordPress RSS Feed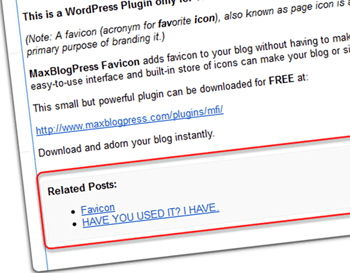 This feature injects a list of Related Posts into the current RSS article they are reading, introducing them to other relevant content on your blog and enticing them to visit your blog.
Display Social Icons in Your WordPress RSS Feed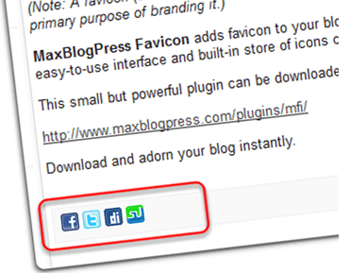 This feature inserts social icons from Facebook, Twitter, Digg, Stumbleupon and more into your WordPress RSS Feed so readers can easily share the post directly from  their RSS feed Reader to social networking sites, allowing you to get viral traffic on autopilot. And yes, readers can share directly from Google reader, Bloglines, Newsgator, Pageflakes, Feed Demon, Feed Reader and many more RSS readers.
Display Total Comment Count and Latest Comment into WordPress RSS Feed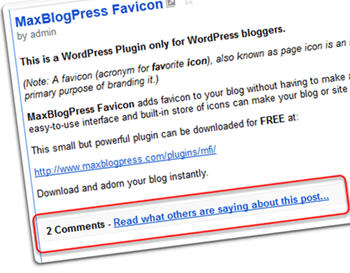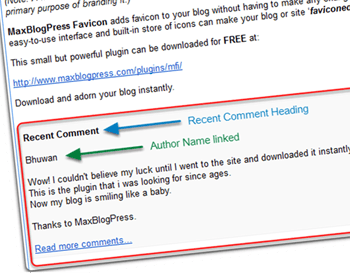 This feature displays the number of comments in the post, just like in your blog front-page, enticing them to visit your blog and comment. It also allows your RSS Readers to see the latest user comment of your blog post, encouraging them to post their comments by visiting your blog.
It's currently 30% off for a few days.
Pawan routinely updates all his plugins…so don't worry about ongoing support. I've bought a few from him over the years and his support is rock solid.



Rating:



Reviewed by Jesus Perez