Premium Viral Magnet is an automated WordPress plugin that promotes Viral Traffic by offering subscribers extra rewards for referring friends. I decided to write a quick Premium Viral Magnet Review for those of you thinking about investing in it. This is a powerful WordPress Plugin with lots of features built in. Let's go…
Premium Viral Magnet Creates Squeeze Pages
First of all, Premium Viral Magnet creates beautiful squeeze pages. These squeeze pages can be customized with your own Logo, your own Text content, Videos and custom optin forms. All it takes is a few clicks. You can see a samples and demos of the squeeze pages below.
Some of you are thinking…"Big Deal. I've seen that before". Well, Premium Viral Magnet does a bit more. Instead of normal squeeze pages, you can also create…
Premium Viral Magnet Facebook Optin Pages
This WordPress plugin can also create Facebook Optin Squeeze Pages that require a Facebook account to access the content. This means a legitimate email will be automatically added to your email autoresponder list and your message is posted on the subscriber's Facebook wall.
Step 1: Create a Facebook Squeeze Page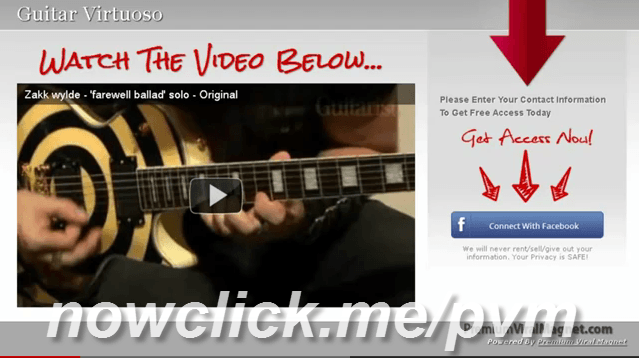 Step 2: Visitors Login to Facebook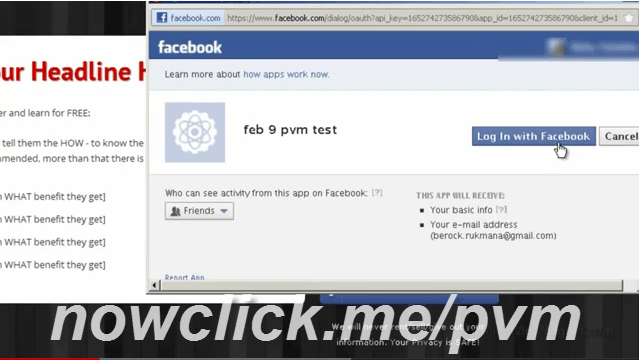 Step 3: Your Message is Posted to the Visitor's Facebook Page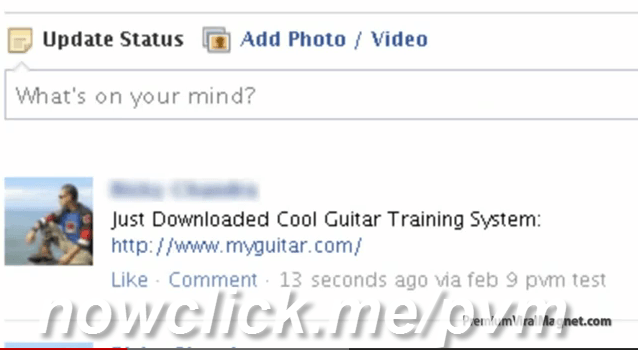 This is where the Viral effect starts happening. People login via Facebook to grab your content and your message is automatically posted on their Facebook page. Their friends see it and they decide to visit your page as well. This alone can increase traffic and email optins on auto-pilot. But there's more…
How About a One Time Offer or Affiliate Redirect After Optin?
That's included. With the Premium Viral Magnet WordPress Plugin, you can offer an instant, expiring One Time Offer (OTO) to your subscriber. Alternatively, you can also send them to an Affiliate URL via a Redirect. Or just send them to the viral download page on your site. The choice is yours.
 Easily Setup a One Time Offer After Optin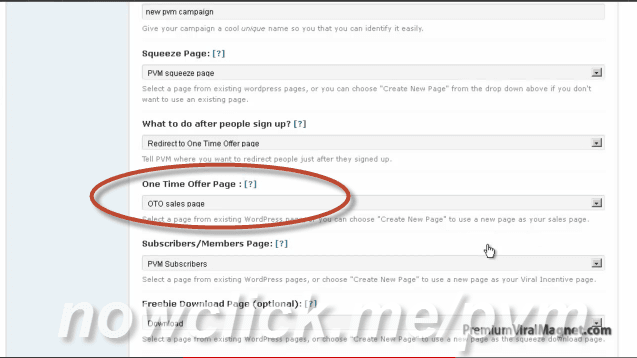 Or…Easily Redirect Subscribers to an Affiliate Link
Premium Viral Magnet Offers Unlimited Rewards and Levels for Referring Friends
This is the feature that will explode your list. So the visitor opted in to your site via Facebook and downloaded their content. Awesome! Now you can offer that visitor even more rewards by referring their friends.For example, let's say you're giving away a free report. The visitor logs in via Facebook and downloads the report. On the download page, you can offer a free video/audio of the report if they refer 5 friends and a free Workbook if they refer 10 friends. Reward levels are unlimited and you can create unique conditions for each reward.
Subscribers Are Offered Viral Rewards on the Download Page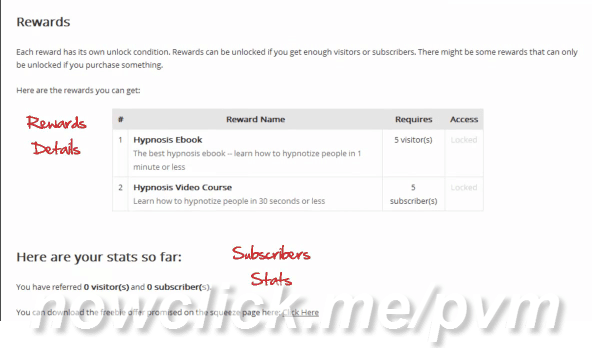 Create Unlimited Reward Levels with Different Conditions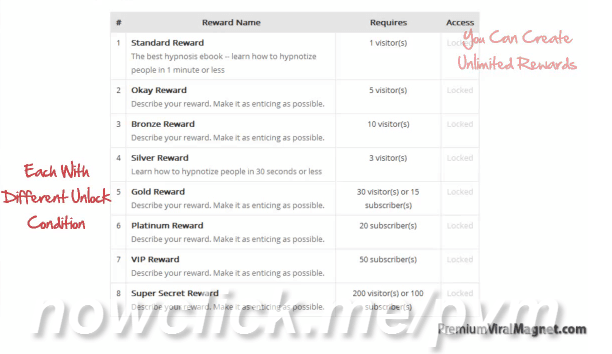 Premium Viral Magnet will even provide them with the tools to allow for easy sharing with their friends. Tools like a Gmail Email Inviter, a Yahoo Email Inviter, a Facebook Wall Sharer and a Social Sites Promoter. The Gmail and Yahoo Viral inviter tools automatically email pull contacts from Gmail and Yahoo and allow the person to selectively pick the friends they would like to share their link with. Emails will automatically get sent out from your server with Viral Links built in and even an Opt-out links to assure CAN-SPAM compliance.
Viral Invitation Tool Allows Subscribers to
Easily Share Their Unique Link to Earn Extra Rewards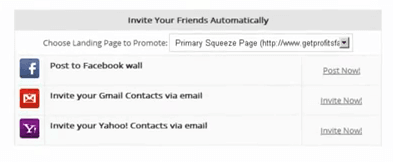 They can even Invite Friends via Email.
All Viral emails have a Viral link and Opt-out link embedded.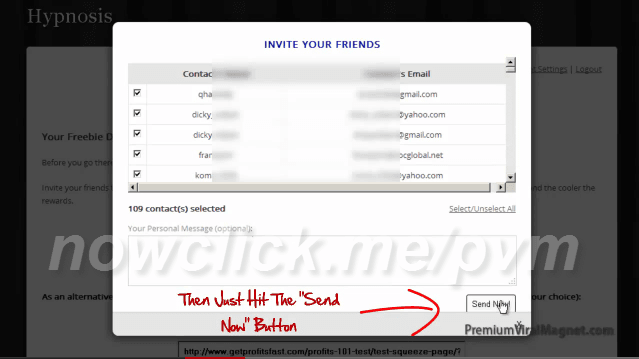 A Social Inviter tool is also available to share via Twitter, Facebook,
Hotmail, StumbleUpon, Reddit, Blogger, LinkedIn and many more services.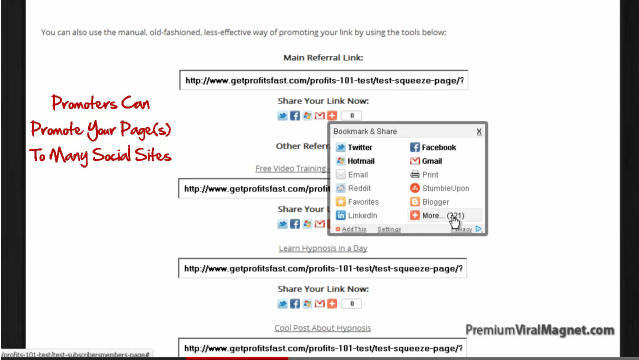 You can even let the subscriber promote different pages and products on your site!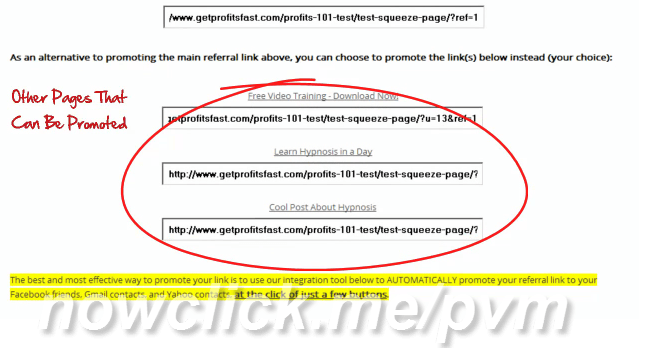 Premium Viral Magnet "Easy" Admin Area
Don't worry…using the plugin is easy. As usual, Welly and their team have made it really easy to setup the promotions, squeeze pages, rewards and everything else.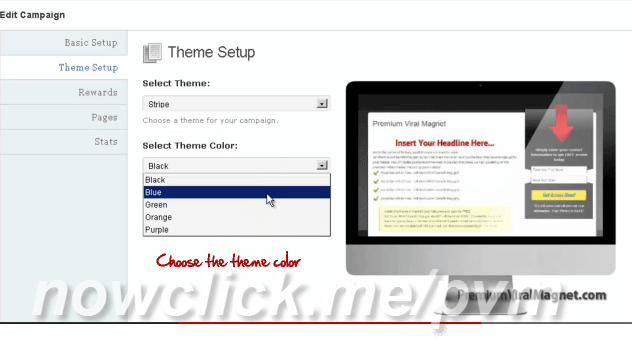 Easy Viral Rewards Setup. Rewards can grant access to a
Digital Download, Access to a Private Page or Post and other offers.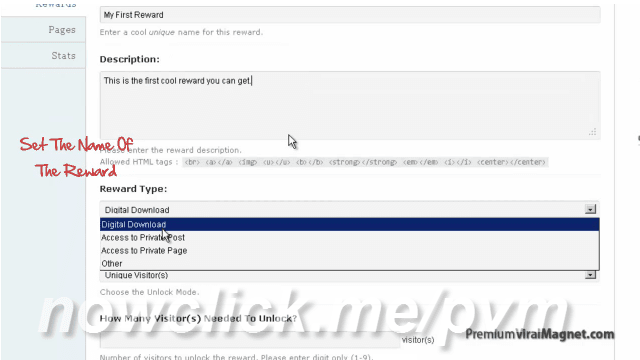 Premium Viral Magnet Conclusion
This is a solid, well-built plugin. If used correctly, you can tap into immense viral traffic by utilizing the Facebook Connect button and offering Viral Rewards to subscribers for referring extra friends. I find the automation of this plugin the winning factor. You can build your list and promote viral traffic with one easy-to-use plugin. Welly has a winner here and I'm proud to recommend it in your list-building and viral traffic-getting efforts. Get Premium Viral Magnet today. There is currently a 40% Off Launch Special running.





Rating:



Reviewed by Jesus Perez