Up until now, Camtasia Studio was the only choice for recording long 5+ minute screencasts or screen recordings. I recently stumbled onto a piece of software (that was already installed on my PC) and performs the same tasks as Camtasia Studio.
The best part? Instead of paying $299 (plus upgrade fees with each version) for Camtasia Studio, you only pay $59 and you get their entire library of software free. Check out my YouTube video for the 1280×720 HD review (shot using the software) or click here to learn more and download a free trial of the software. Highly recommended (I'm using it!)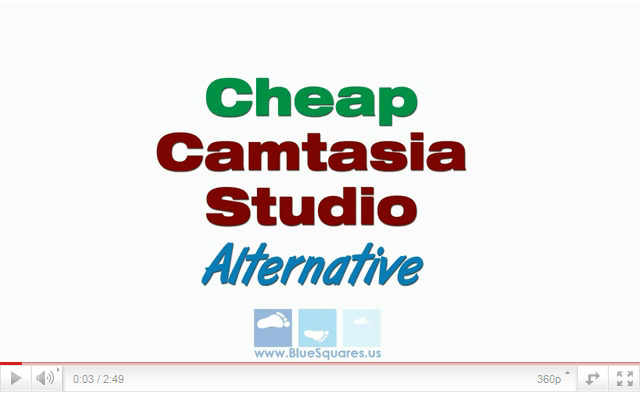 Camtastia Studio Alternative Features
It records screencasts in FLV, WMV or AVI format.
You can edit the movie in the fully-featured Video Editor that's included.
Add overlays, multiple audio tracks, music, etc.
Create transitions.
You can draw and highlight clicks with visual and audio queues.
It worked perfectly with my Plantronics USB headset and remained in-sync during the entire recording.
So much more I can't even list.
Did I say highly recommended? lol…
Check out my YouTube video for the 1280×720 HD review (shot using the software) or click here to learn more and download a free trial of the software. Highly recommended (I'm using it!)
If you're looking for free, screen recording software, check out Screencast-o-matic. Recordings are limited to 15 minutes, though. 🙁